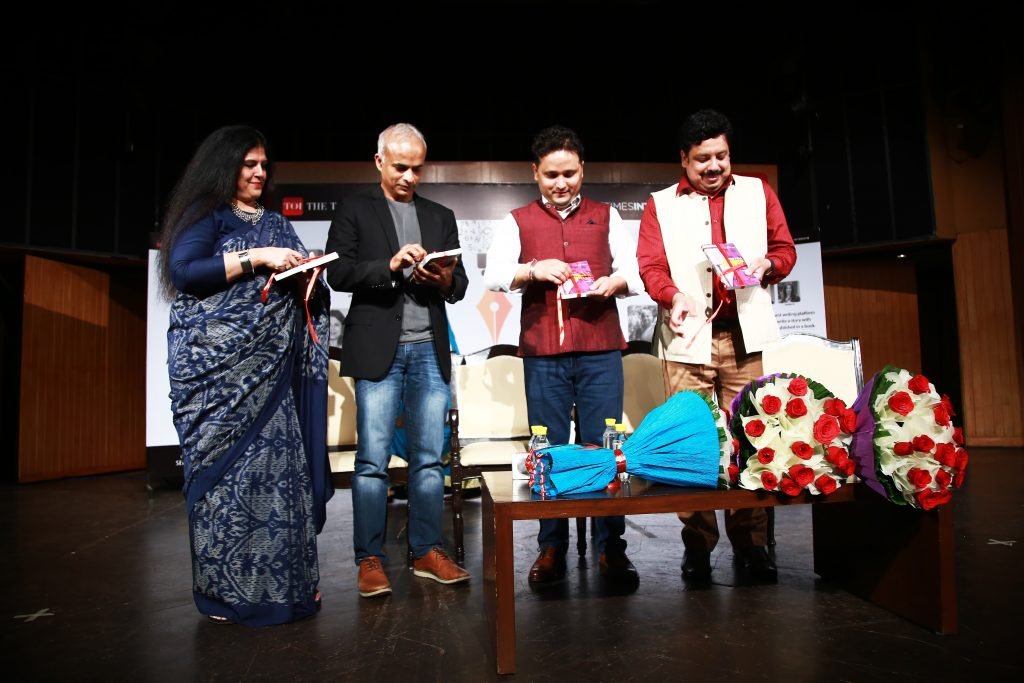 The second season of Write India, country's biggest writing platform had a fitting finale at Times Lit Fest Delhi on 2nd of December 2018 with the launch of Write India Book 2 that has been penned by 31 budding writers.
The book launch saw the felicitation of top 10 winners by renowned writers Manu Joseph, Amish Tripathi and Anand Neelakantan. One of the winning stories was also enacted by a theatre group called Akshara Theatre.
Amish Tripathi, Author of Shiva trilogy and Ramchandra series said "I was associated with Season 1 of Write India and it's a delight to see it grain strength. I've read some of the stories of Season 2 and are fantastic. I would like to congratulate Times of India for building a platform for encouraging Indian writers "
The second season of Write India saw participation from eminent authors like Anand Neelakantan, Ruskin Bond, Jeffrey Archer, Sudha Murty, Shobhaa De, Chitra Banerjee Divakaruni, Twinkle Khanna, Nikita Singh, Namita Gokhale and Manu Joseph. These literary greats challenged thousands of aspiring authors to churn out the best of their writings and the participants did not disappoint.
Manu Joseph, Author of Serious Men and Miss Laila, Armed & Dangerous said "I like the fact that this contest does not try to define what is good writing it tries to establish the boundaries of the contest through the profile of the writer who is judging the contest. I think  in that sense this is very unique "
Write India is the country's largest writing platform, conceptualized and launched in 2015 and has seen a participation from 21 celebrated writers. Between the two seasons, the platform received an astonishing 50,000 stories across various genres including thrillers, romance, mythology, and tragedy.
Speaking on the occasion of book launch, Vinita Nangia, Director – Write India said , "Write India has been an amazing and very satisfying journey over the last three years. The Times of India has associated with some of the country's best authors who have generously written unique passages, gone through stories to select winners and also shared tips and advice with participants. The contest has unearthed some unique talent and not only given a platform to first-time
authors but also changed lives for many who have found a voice through this channel."