Hey everybody
Last time we spoke about the goodness of soy proteins for our health and its various benefits. Just to recap, soy proteins help strengthen our bones, controls blood sugar levels, promotes a healthier heart by preventing high blood pressure, aids weight loss by acting as a healthy alternative to snacking and is a rich source of healthy proteins for Vegans and Vegetarians.
Soya bean is available in different forms and there are several simple ways through which we can incorporate in our daily Indian diet.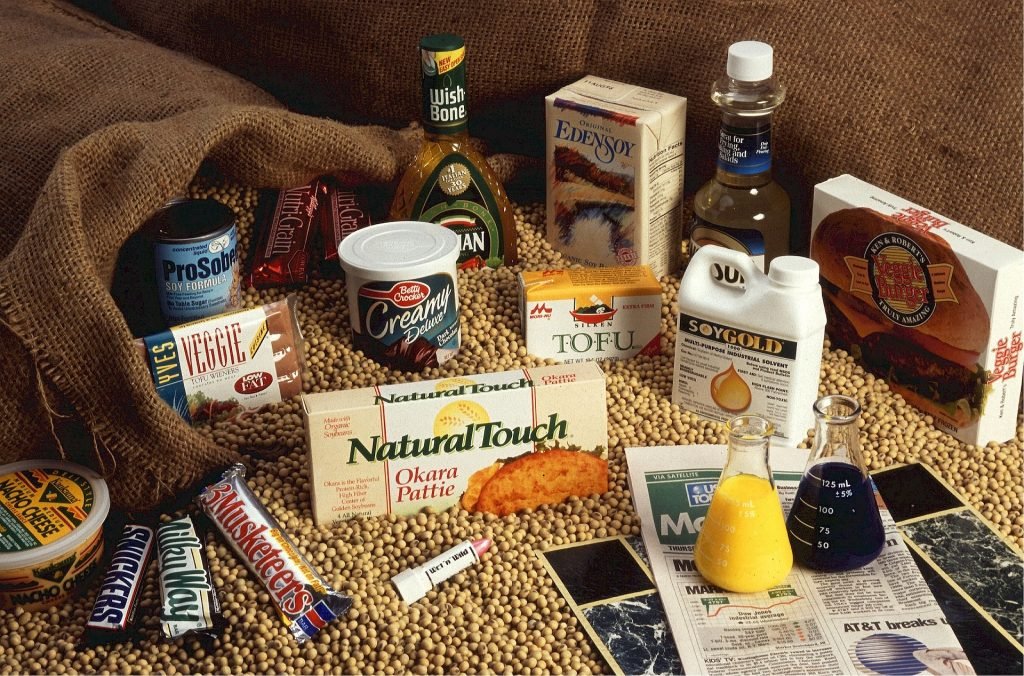 1) Tofu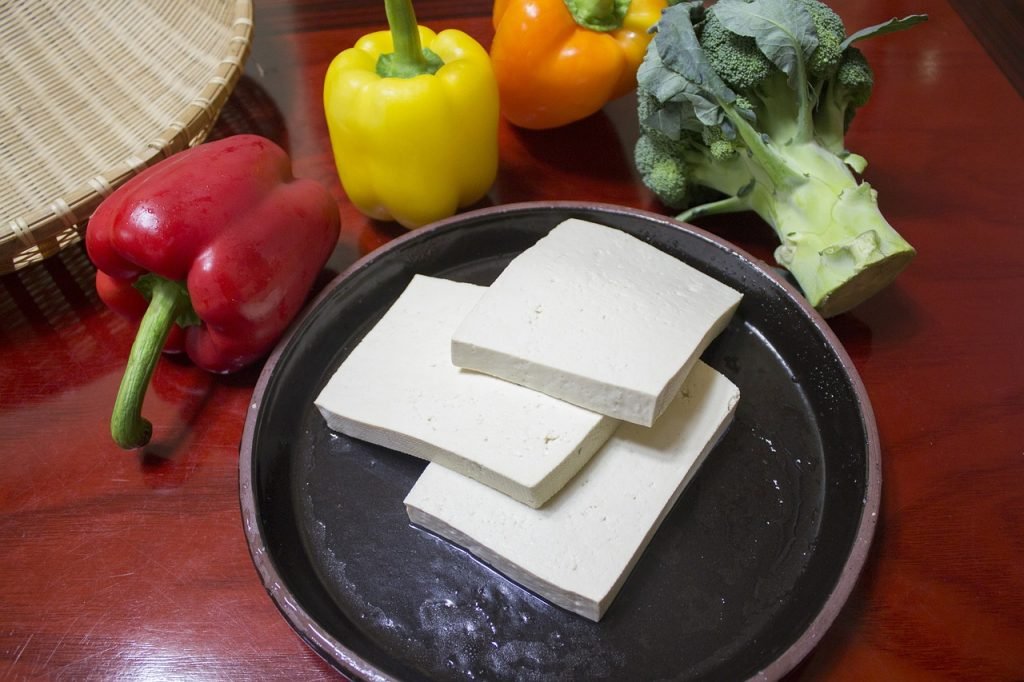 Tofu is similar to paneer (cottage cheese) in appearance and texture. It also tastes delicious and can be used as a substitute to paneer in a variety of Indian dishes to make Tofu butter masala, Palak Tofu, Tofu Makhanwala etc. Silken Tofu is also used as an egg substitute by vegans to make tofu and vegetable bhurji.
Want to make a tasty snack?
Cut tofu into cubes, add salt and pepper for seasoning after adding it into a bowl, pan fry it for 5-10 minutes until a brown layer appears on each cube, shift it to a bowl and bake it for a few minutes until they turn golden brown. Your crispy tofu is ready to be had with some schezwan chutney. Do remember to buy firm or extra-firm tofu to make your snack crispier.
2) Soy Milk 
Since soy is a plant-based protein, it contains very little saturated fat and is importantly cholesterol free. Fortified Soymilk available in the market contains higher amounts of calcium, vitamin D and vitamin B12. Soy Milk can be used for all our daily needs making it a perfect choice for many who dislike the taste of dairy milk and importantly for those who are lactose intolerant. You can use it in your morning tea or coffee and even make yoghurt. I particularly favour flavoured soy milk that is easily available in the market, my favourite being Sofit's chocolate soy milkshake.
3) Soy Nuggets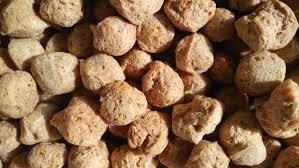 Soy chunks or soy nuggets are the best vegetarian replacement for meat on your dining table. Also known as TSP or Textured Soy Protein, they look similar to meat chunks are feel much the same cooked. Their chewy quality often makes it hard to differentiate them from real meat chunks. Overconsumption of any foods have their side effects and so do soy nuggets which can have an impact on your thyroid when consumed in an excess of 30 gms on a daily basis. However, feasting on them over the weekends is perfectly fine and even a healthier alternative to animal meat. It contains the highest amount Omega-3 fatty acids among all vegetarian foods, contains proteins that exceed eggs/milk and is known to reduce risks of osteoporosis.
4) Soynuts 
Soynuts are fully matured soybeans that can be consumed in several ways. They can be served as a tasty evening snack over coffee by simply roasting them along with chaat masala. They are also available in the form of soybean butter and can be used as a spread for your morning sandwich making your breakfast healthier.
5) Soy Protein
Soy powder is the pure protein extracted from soybeans and is free of fats with trace amounts of carbohydrates. The powder form makes its possible uses versatile like for example,
1)    Add it into the dough you prepare for making chappatis.
2)    Mix it in your morning breakfast cereals.
This is especially good for growing children, people engaged in sports and for the old.
As you can soya beans are not only healthy for our body but they are also available in several forms to suit every taste bud. What makes them interesting is that their bland taste makes it easy to incorporate it in several Indian recipes.
The benefits of inculcating soy into your diet are many. Don't forget to catch up with my weight loss journey with soy proteins. Having been on the fatter side of the fitness spectrum, learning about soy was a godsend.