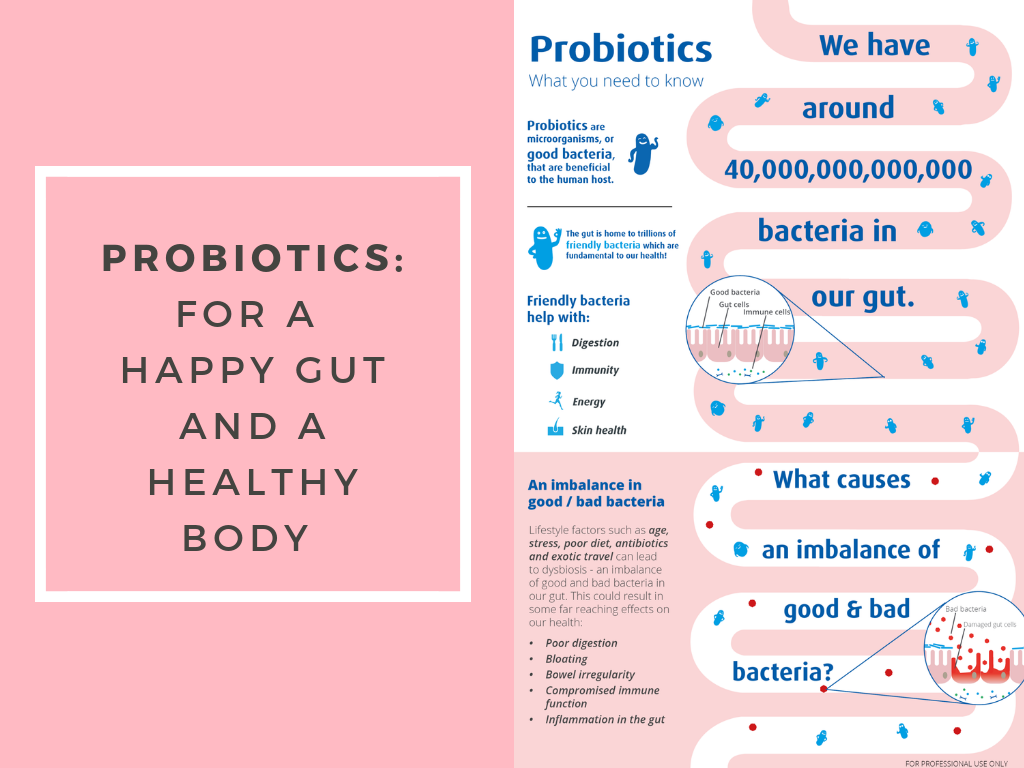 The root cause of many diseases is simply the fact that the bad bacteria in our body increases in numbers and we fall ill. Antibiotics help us counter them but at the same time render ourselves weak. Probiotics on the other hand help increase the level of good bacteria in our body and boost our immune system. Since the past few years, probiotics in India have become increasingly popular for a healthy lifestyle and overall wellbeing of the body. We have put together everything you need to know about probiotics in India.
What are probiotics?
The Food and Agricultural Organization (FAO) defines probiotics as, "live micro-organisms which, when administered in adequate amounts, confer a health benefit to the host."
Our body is a host to billions of micro-organisms that help our body function smoothly. Hence, in layman's terms, probiotics are good bacteria and yeast that supplement the naturally occurring good micro-organisms to help maintain our overall health.
What are the types of probiotics in India and which one is good for me?
While there are many types of probiotics available, they essentially are a part of three main groups:
Saccharomyces boulardii helps fight digestive problems and is a yeast that is found in probiotics
Bifidobacterium is found commonly in dairy products. It helps alleviate IBS or irritable bowel and improves overall gut health.
Lactobacillus is one of the most commonly used probiotics. It is present in fermented food like yogurt, kimchi etc and can help with improving your overall gut health.
What are the benefits of probiotics?
It is important to maintain the balance of probiotics or the good bacteria in our gut. A healthy gut means a stronger immune system that can fight bacteria, viruses, and diseases. Our digestive system is very delicate and it is essential to maintain its ecological balance. The quality of the food we eat and the water we drink can potentially disturb this balance leading to illness. Probiotics help improve the nutrient intake from the food we consume and help improve our overall digestion.
Probiotics in India are also recommended when you have fallen ill. They help to counter the bad bacteria and protect you from the side effects of antibiotics. A combination of probiotics and antibiotics will help you get better soon.
Why should I consume probiotics?
Probiotics help in maintaining the gut health and promote nutrient absorption which ensures that our body and the immune system are functioning optimally.
Good gut health is just the beginning, probiotics also help with:
Irritable bowel syndrome
Infectious diarrhea
Diarrhea caused by antibiotics medication
Research also shows that probiotics can help:
Fight skin diseases like eczema
Maintain Urinary tract and overall vaginal health
Preventing cold
It is important to note that probiotics are not a substitute for medicine. They help with prevention and are not a cure. When you are ill, it is advisable that you consult a doctor before taking probiotics.
Do probiotics have any side effects?
Probiotics are safe for consumption and tend to have no side effects. Most probiotics in India are available over the counter and are not treated as medicine. However, people who have critical illnesses or have existing medical conditions are required to speak to their doctors before consuming probiotics.
Why can't I consume more yogurt instead of purchasing probiotics in India?
While yogurt is a healthy source of probiotics, it may not contain probiotics in the amount required for it to be effective. Certain strains of probiotics are more effective others and it is important to research on that is best suited to you.
What should I keep in mind before buying probiotics in India?
Strain and its benefits: Every probiotic has a different strain which has certain health benefits associated with it. Before you purchase a probiotic, you should research on medical benefits associated with the strain.
Dosage: The minimum dosage that you need to take is at least 1 billion CFU for probiotics to be effective.
CFU or Colony Forming units: CFUs are an important factor to keep in mind before buying probiotics. One should look at the CFU count nearing the expiry date and not at the time of manufacture. Over time, the probiotic count in the supplement may go down and the probiotic may not remain effective.
Storage and Stability: Some probiotics might have special storage requirements like keeping it in the refrigerator or away from direct sunlight. Follow those instructions carefully.
Last words
A happy and healthy gut means a stronger immune system which leads to overall well-being. Probiotics are essential to improve our quality of life.