Hey guys!
Attending back-to-back big fat Indian weddings can mean only one thing. Shopping and more shopping! With my crazy schedule, I barely managed to pick up a couple of outfits but had to opt for online jewellery shopping from Jivaana.
What is Jivaana.com all about?
Jivaana.com brings you a host of ethnic fashion products online for women that you can shop 24X7, where ever you may be in the world. They are a multi designer store that puts together a curated selection of ethnic, festive garments and accessories such as gold plated jewellery, shoes, purses and potlis and much more. They offer free shipping for Designer Wedding Dresses, domestic orders and reasonable shipping for international orders.
Why should you shop from Jivaana.com?
Unlike regular online portals that sell regular accessories and apparel, Jivaana specializes in ethnic dresses and wedding trousseau. Their collection is bespoke and one of its kind. Do check out their 'Jivaana exclusives'. I was amazed by the pretty jewellery they had in store.
Most of the times, you will find me lounging around in tees and pyjamas but when it comes to weddings, I become Ms Bling. I love traditional, ethnic jewellery that adds that touch of glamour to any simple outfit. Designer earrings for weddings are Jivaana's speciality and I can spend hours going through their collection.
Want to know what I picked up? Check it out.
Floral earrings from Kista Jewels
I loved these earrings because they are a little hatke from traditional wedding jewellery and can add that modern look to any outfit. I have received a ton of compliments for this pair!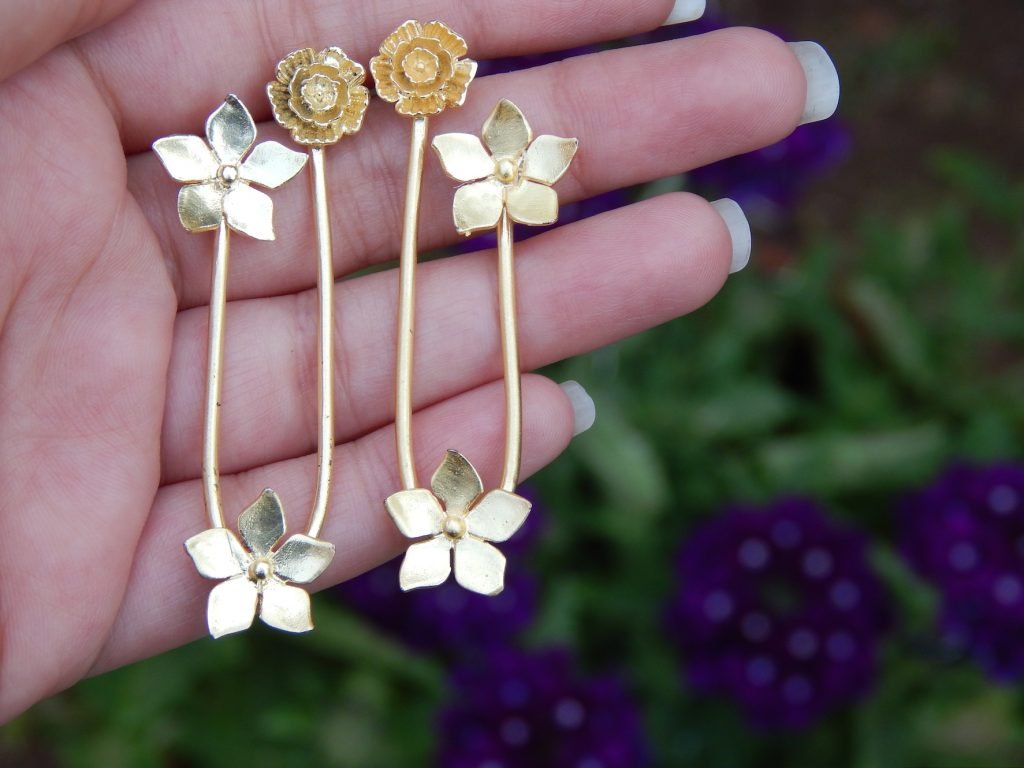 Kundan pearl drop earrings by Paisley Pop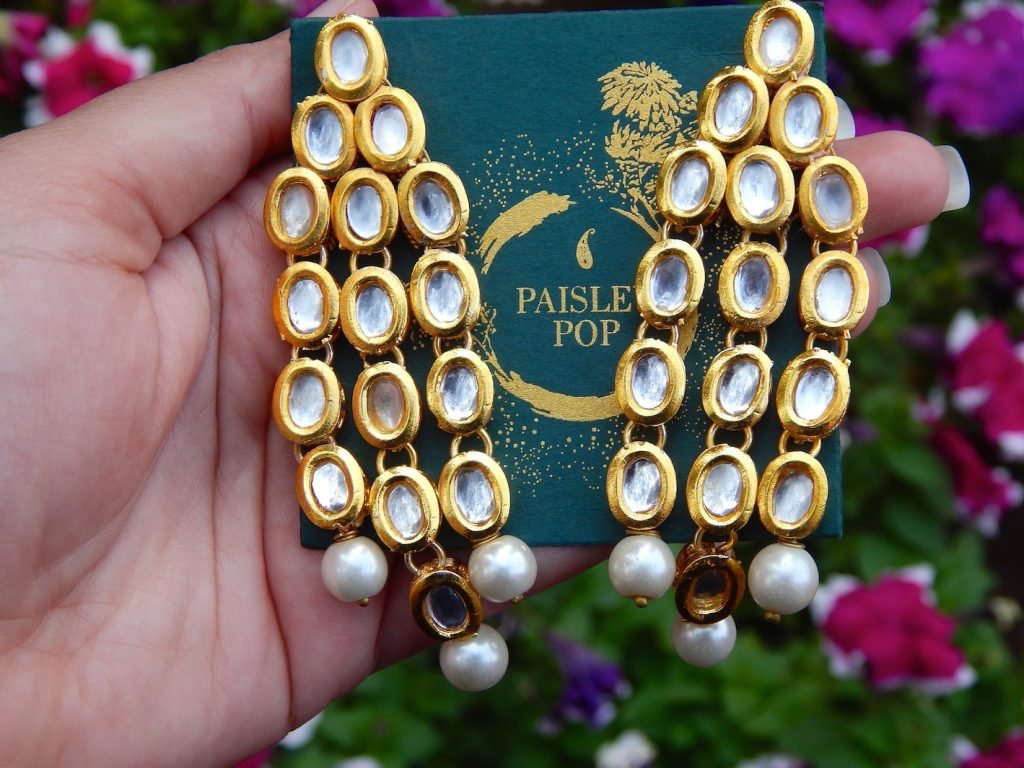 Pearl and stone gold plated earrings with kundan design are the way to go when you want to add a hint of magic to your wedding outfit. These are quite lightweight and pretty. I am, however, disappointed to report that I was not happy with their overall quality. The gold plating is very poor and the earrings started rusting after one use.
Bootico's Cherry Brogues
Walking around in heels at the wedding can be painful which is why I could not resist picking up these gorgeous laser cut brogues by Bootico. The fit is perfect, they are comfortable to walk in and they are perfect for casual wear. Jivaana also has a cool collection of juttis online but sadly they were not available in my size. Better luck next time, I guess 🙂
Golden Bird Danglers
I swear it was love at first sight when it comes to these danglers by Amara. The beautiful diamond earring with a little bird peeking out is the perfect style statement for the wedding reception.
White Swarovski earrings
I love Swarovski crystals. They twinkle merrily and make you feel like a queen. This is another pair that I picked up from Amara and I have to say they are as perfect as they look in pictures.
My verdict of shopping at Jivaana.com
Out of five things that I picked out, one was a complete disappointment but the other four were absolutely magnificent. I dazzled at the weddings that I attended and received a ton of compliments, too.
What I particularly appreciate about shopping with Jivaana is that they have managed to catch the pulse of women these days; tradition with a hint of modernity. They have a beautiful collection and I was impressed how Jivaana packs their products. It is like receiving a special surprise and it feels good to open the pretty package even though I know what it contains.
Have you ever shopped from Jivaana.com? Did you like my picks? Let me know  🙂