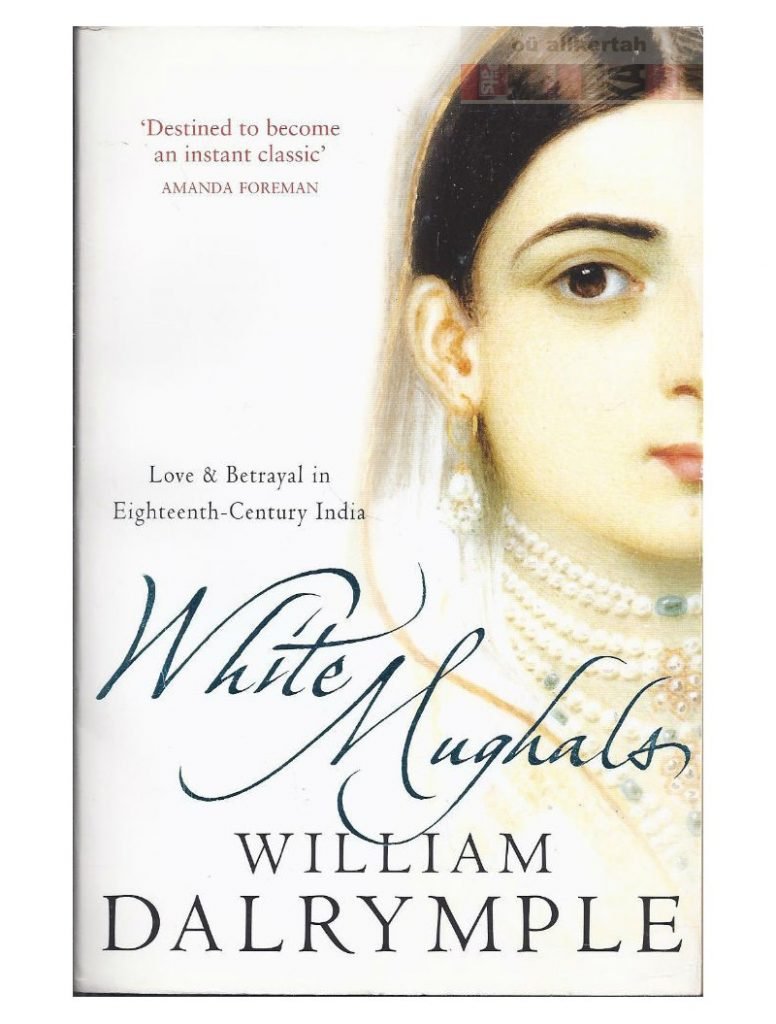 William Dalrymple is a Scotsman whose books have been a tremendous success and have been critically acclaimed. His first work was "In Xanadu" which brought him great recognition from all quarters. He confesses unashamedly that he loves India more than his native land and most of his subsequent works are set in India.
His book "The White Mughals" is a detailed history of Deccan politics set in the backdrop of a love story. He dabs into a genre which is considered to be "too boring for words" for youngsters, but surprisingly his style of writing is so engrossing that you will definitely not feel like keeping the book down till you reach the end.
The book begins its narration with the author, just about to leave India, a little disappointed, as some of the history records he required for his research were missing. During his stay, he had come across the story of James Achilles Kirkpatrick and Khair un-Nissa, but unfortunately there were huge gaps in his knowledge. Disheartened, he decides to go shopping. And as luck would have it, he accidentally comes across literature in a quaint bookshop, which gets him back on track.
Dalrymple, in his book The White Mughals gives a general introduction to the India during the 18th century, while focusing on the remarkable love story of James Kirkpatrick, an Englishman so charmed by the Indian way of living that he gave up his British lifestyle, and Khair un-Nissa, a 14 year old Muslim noblewoman. James was very different from most Britishers. Instead of alienating himself from the Indians and the Indian culture, he welcomed it with open arms. He would dress up in a Muslim dress of finest texture and his hands were hennaed just like a Muslim nobleman. He had given up wearing English clothes, except when situations demanded.Khair un- Nissa was also very unique. It is believed that she was the one who fell in love with James and seduced him, thus shattering all the ethos of Indian culture.
James married Khair un- Nissa converting to Islam, thus alarming the British, who worried about the fact that James was becoming sympathetic towards the Indians.
Even after Kirkpatrick's sudden death, Dalrymple continues his narrative and closely follows the lives of Khair un-Nissa and her two children. Dalrymple tells us about a British India that one wouldn't have imagined in their wildest dreams. He chronicles the lives of several cross cultural couples and coins the term "The White Mughals".
This books depicts Hyderabad beautifully with its opulence and grandeur, its customs and traditions, its hustling and bustling bazaars, it's charismatic people, be it Indians or Britishers, the politics and the conflicts, the art, literature and music and the Nizam who is at the helm of it all. It tells us about power politics and the Battles between the English and their arch rivals the French. It tells us about the totally unheard side of the Britishers in India, the one which hasn't been chronicled or is just lost in the many pages of history. One should read this book to gain an insight into a totally new perspective about the British as well as to learn a lot more about the Deccan History. This book reflects the belief that East and West can come together and live in peace and happiness if they leave their prejudices aside.
All in all, "The White Mughals" is an extremely well written book though its 500 plus pages may seem daunting to people. Also, sometimes you might feel that there is a bit of information overload. But its delightful passages, the astounding facts that you may come across, the idiosyncrasies of the characters and the odd anecdote, the informative footnotes and the way the story has been wonderfully put together will certainly get you hooked.
Click here to read my review of Gregory David Roberts' book 'Shantaram'.